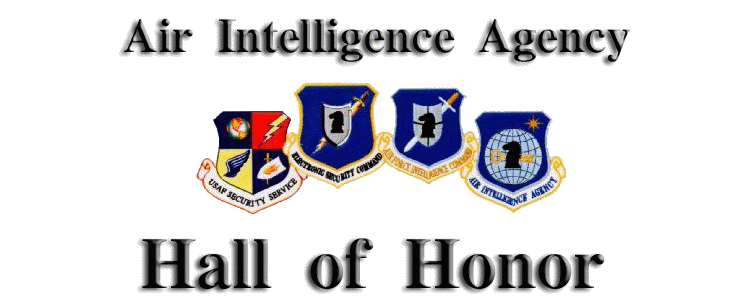 (Citation read at Induction Ceremony, Sept 30, 2000:)

Senior Master Sergeant Larry Tart lives Security Service. Advanced linguist, Lead Analyst and Reporter, superb Airborne Mission Supervisor, and Transition Manager for the move of the 6916th from Rhein Main to Athens and transition from the C-130BII to the RC-135 aircraft, Larry then held a key USAFSS staff position managing European airborne assets.

Larry has since become the most significant contributor to all FTVA's objectives since its founding. National Vigilance Park (NVP), with its restored C-130A, and all of the related displays in the National Cryptologic Museum and AIA's Heritage Hall stand as magnificent testimony to Larry Tart's incredible efforts.

He is the founder of the Prop Wash Gang (PWG), a group of current and fomer USAFSS, ESC,AFIC/AIA reconnaissance fliers. Under Larry's guidance, the PWG has helped with the creation and exhibits at the NVP, provided plaques and memorabilia to AIA's Heritage Hall, and revived the Flying Hour Pin awards first started by Lockheed and the C-130 program.

Larry Tart breathes tradition, heritage, and history and has never asked anything in return. The Command Historian without portfolio, Larry Tart is truly unique!