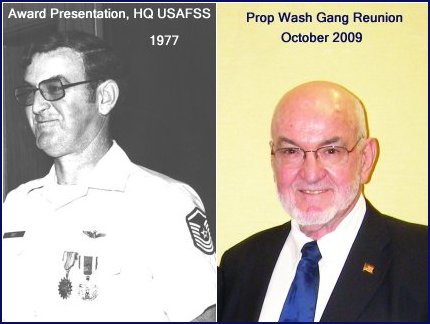 Larry Tart has lived the history about which he writes. He served in Air Force Security Service for twenty-one years, retiring from USAFSS Headquarters as a SMSgt. in 1977. Trained as a Russian linguist, he completed seven overseas tours-four at USAFSS ground sites and three in the command's airborne reconnaissance units. He also served as a special projects analyst in the Air Force Special Comm Center in Texas in the mid-1960's. Larry was inducted into the Air Intelligence Agency Hall of Honor in 2000. A year later, he published The Price of Vigilance, about the shoot down of USAFE C-130 60528 over Armenia in 1958.
Completing the Defense Language Institute's basic, intermediate and advanced Russian language courses, Larry Tart holds a BA in Russian from the University of Maryland. Commencing in 1956, he served fifteen years overseas, with tours in England, Germany, Japan and Greece. After ten years as a voice intercept operator, transcriber and traffic analyst at USAFSS ground sites, he flew reconnaissance missions for the next decade as an airborne intercept operator, airborne analyst and airborne mission supervisor-logging 3,000 flying hours aboard C-130 and RC-135 aircraft. His military awards include eleven Air Medals and three Meritorious Service Medals.
For 16 years in his post-Air Force career, he worked as a systems engineer and programs manager, building intelligence, surveillance and reconnaissance systems. As the protagonist seeking to honor a USAF C-130 reconnaissance crew that Soviet MiG pilots shot down over Armenia in September 1958, Tart is recognized as the "Father of the Aerial Reconnaissance (C-130 60528) Memorial," dedicated in National Vigilance Park, Fort Meade, Maryland, on 2 September 1997.
In 1996, Larry founded the Prop Wash Gang, a fraternal group of 800+ current and former USAFSS reconnaissance flyers. Under his guidance, the PWG helped with the creation of exhibits in National Vigilance Park and the National Cryptologic Museum in Maryland, and provided plaques and memorabilia to the Air Intelligence Agency Heritage Hall, San Antonio, Texas. In appreciation of their services, the Gang sends "care packages" at Christmas-time to those Air Force Intelligence, Surveillance and Reconnaissance Agency recon flyers who are away in the "sandbox" supporting the war on terrorism during the holidays.
Dedicated to family members who lost loved ones in the shoot down of C-130 60528 in 1958, Larry Tart wrote The Price of Vigilance. Published by Ballantine Books in June 2001, The Price of Vigilance pays tribute to airborne reconnaissance silent warriors who have paid the ultimate price. Freedom Through Vigilance is a follow-on project-honoring the men and women who served silently in signals intelligence during the Cold War and those currently supporting information warfare. For additional details, visit: Silent-Warriors.com and LarryTart.com
---